Even before the US travel ban, Californian Mokhtar Alkhanshali found himself stranded on a business trip, left to find his own way out of a war zone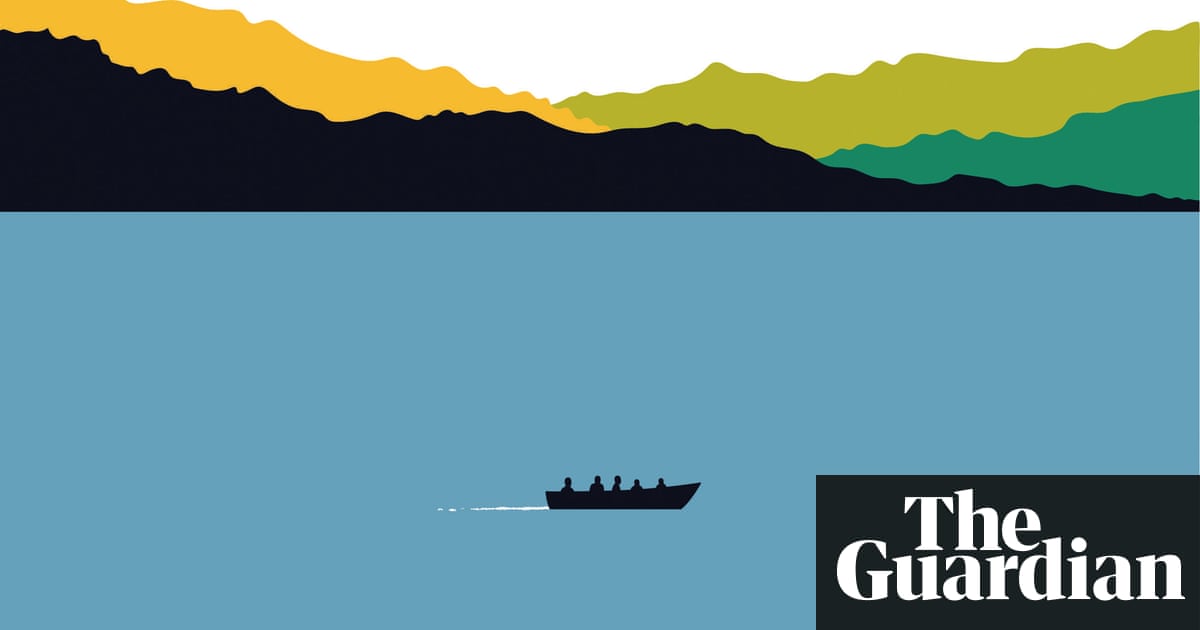 In the spring of 2015, I met Mokhtar Alkhanshali outside the Blue Bottle Coffee headquarters in Oakland, California. He had just returned from Yemen, having narrowly escaped with his life. An American citizen, Mokhtar was abandoned by his government and left to evade Saudi bombs and Houthi rebels. He had no means to leave. The airports had been destroyed and the roads out of the country were impassable. There were no evacuations planned, no assistance provided. The United States state department had stranded thousands of Yemeni Americans, who were forced to devise their own means of fleeing a blitzkrieg – tens of thousands of US-made bombs dropped on Yemen by the Saudi air force. The way Mokhtar escaped was brazen and astonishing, but was only the last in a series of remarkable leaps of courage and self-invention that Mokhtar had made in a few short years. He had grown up poor, in a Yemeni-American family of nine living in a one-bedroom apartment in San Francisco's Tenderloin district – in many ways the city's most troubled neighbourhood. While trying to get a college degree, he took a job as a doorman in a residential high-rise called the Infinity. It paid adequately but he was uninspired, and he spent his days vibrating, expecting great things of himself but unsure what shape his dreams would take.
One day a friend told him that across the street from his desk at the Infinity was an enormous statue of what appeared to be a Yemeni man with his hands raised overhead, drinking from a cup of coffee. This seemed to be the kind of sign he was looking for. It turned out that the statue was the old symbol of Hills Brothers coffee, their headquarters having been in downtown San Francisco for decades. The statue began a feverish journey of discovery, on which Mokhtar learned that coffee had first been cultivated in Yemen, and that for centuries the port of Mokha was the centre of the world's coffee trade. The Yemeni coffee trade had fallen on hard times, though – it was known now for its unreliable quality and the few remaining farmers still growing coffee were largely aimless and impoverished.
With no experience as a farmer or importer, Mokhtar flew to Yemen, reconnected with his extended family, and visited all 32 regions of Yemen where coffee was still cultivated. He met with farmers and agricultural collectives, and made plans to improve their crop – and their fortunes – by vastly improving Yemeni coffee's quality and reintroducing it to the world's speciality coffee market. And he was well on his way to improbable success when the Houthis swept down from the north of the country, overtaking the capital, Sana'a. When the Saudis began a bombing campaign to oust them from power, Mokhtar knew it was time to leave.
¶
At 3am on 26 March 2015, Mokhtar was shaken awake. The building was vibrating. He was in Sana'a, at the headquarters of Rayyan, a coffee company founded by another American, Andrew Nicholson. The rattle brought him to the roof, where he saw Faj 'Attan mountain on fire. Houthi anti-aircraft fire striped the sky. Fires plumed around the city. It was the end of the world.
Mokhtar went online and confirmed it was the Saudis. F-15s were bombing Houthi positions all around Sana'a. Every few minutes there was another strike. The ceiling shook and dust rained down.
Mokhtar called his mother. "I'm OK," he said. She begged him to leave the capital, but going anywhere in the middle of a bombing campaign seemed unwise. Mokhtar was in a high-density residential neighbourhood of Sana'a, and from all the news he was getting it seemed that the Saudis were after the Houthis' military positions and munitions dumps only.
He told his mother not to worry and hung up. He tried to sleep. He counted the air strikes. Fifty, 60. He lost track at 80.
At 5am, he heard the call to prayer. Then another. Competing calls echoed through the city. He went out on to the street, determined to wait out the last hour of darkness at the mosque. On his way, between the black silhouettes of the buildings, he saw the bright white stripes of anti-aircraft fire.
Inside the mosque, a few dozen men were gathered as the bombing continued. The rug was grey with the ceiling's plaster. The imam performed a long supplication, and the congregants prayed as if living their last minutes. There couldn't be so many military targets in Sana'a, Mokhtar thought. They must be hitting civilians and this must really be war. When the imam asked God to forgive the sins of those present, the men around him wept, and Mokhtar knew he might die there, that at any moment a bomb would rip through the roof.
Had it been a good life? Mokhtar thought. He wasn't sure. It was incomplete. He should have started all this coffee business sooner, he thought. Had he begun a year earlier, he would have at least done something, finished something, before the bombs rained down. Now he would die in a mosque. Maybe his family might find some comfort in that. Another bomb struck, now closer.
The men around him stopped crying. They had submitted to their fate. Mokhtar did, too. Nothing was within his control, so he lost all fear and worry. He felt a weight leave his shoulders. He would die, he would not die. It had nothing to do with him. He could run from the mosque and die. He could stay in the mosque and die.
Or maybe he wouldn't die. He and the congregants stayed an hour, until finally the quiet between bombs spread and became whole. At daybreak it was over. When Mokhtar and the rest of the men left the mosque, the sun had begun to rise and the city was bathed in an eerie pink light, the air bright with dust.
Mokhtar, feeling a new and encompassing peace, walked from the mosque to the mill, sure that nothing would ever frighten him again. It was as if he had died already.
Read more: www.theguardian.com