Typhoon swell and a host of surf spots have put a fishing village on the pro-circuit a big change for a culture whose unease with China created an aversion to the ocean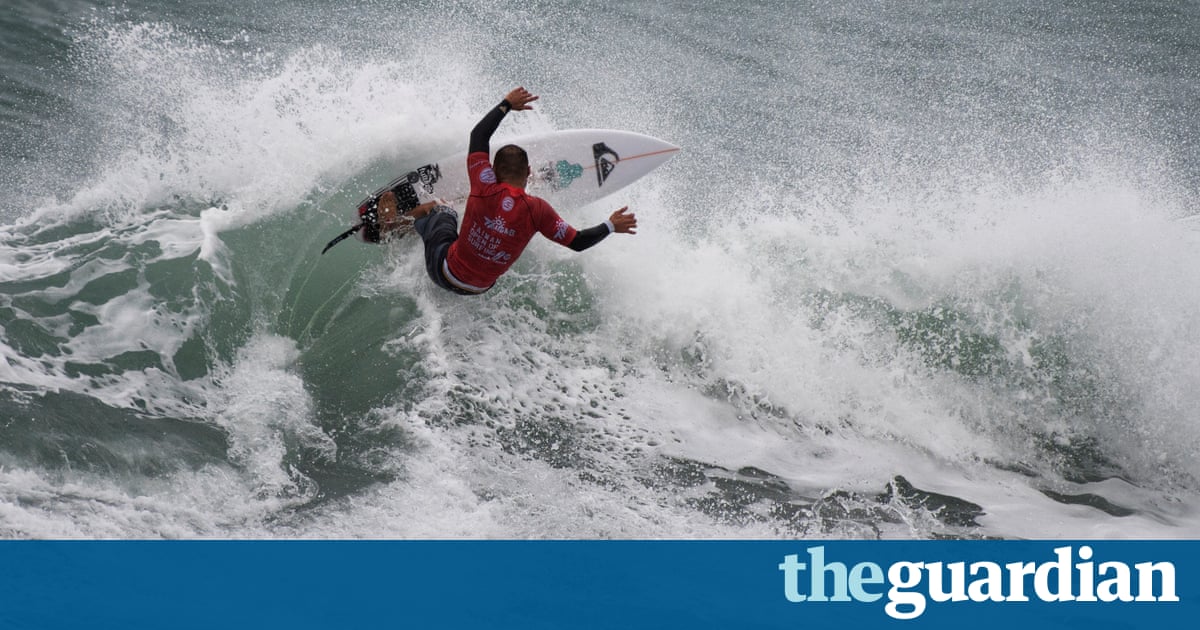 Set against a backdrop of lush green mountains sweeping down to a Pacific ocean swell, the village of Jinzun Harbour reminds some surfers of old-school Hawaii.
It is quite a claim to make about this quiet fishing community, and not just because it has only a nascent surfing scene. This village is in Taiwan, an island nation that for generations has had an unusual fear of the sea.
Yet last week Jinzun came alive as more than 200 surfers arrived to compete in Taiwans fifth Open of Surfing, a World Surf League qualifying series event with a $50,000 prize purse.
Riding the waves under grey, stormy skies, international competitors described the surf as world-class, its optimum swells created by seasonal typhoons.
On shore, tent stalls offered mouth-watering fried fish and aboriginal millet wine beside the palm-fringed fishing harbour.
As rain swept down over the mountains on the opening day, barefoot, sun-bleached Californian surfers mingled with bemused locals in raincoats.
Read more: www.theguardian.com