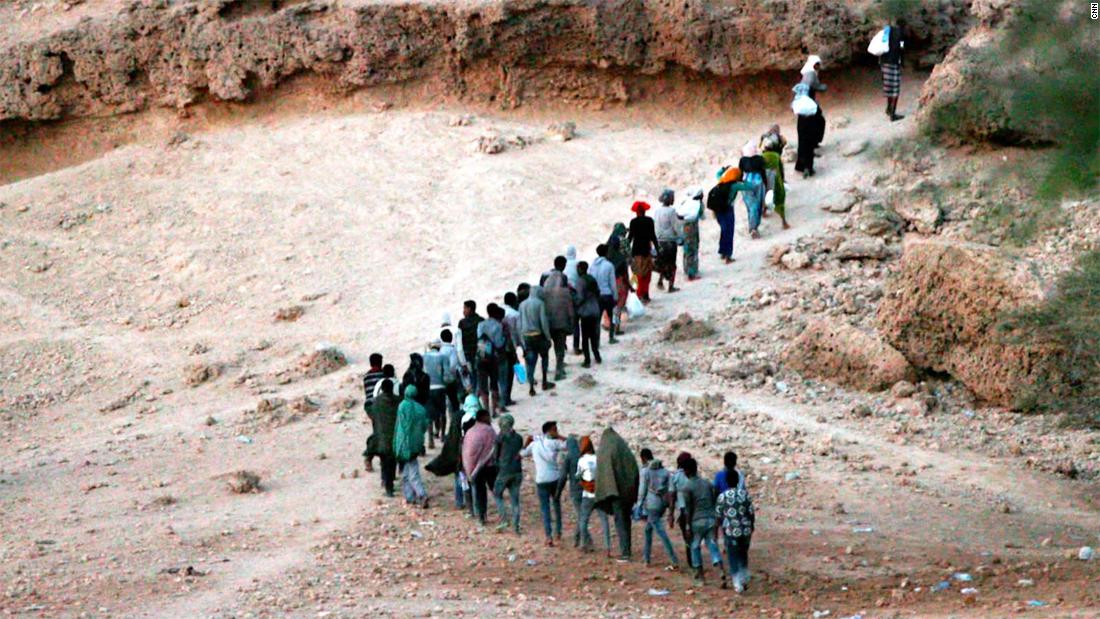 Obock, Djibouti( CNN) They trudge, exhausted, along the desolate winding road to Obock in northern Djibouti, flanked on either side by a black, alien landscape generated millennia ago by volcanic eruptions.
"Ethiopia is broken, " one of the young men says of his homeland. He is traveling in a group of four from Jimma, in southwest Ethiopia, each carrying nothing but a bottle of water.
In the distance, the Bab al-Mandeb Strait, which separates the Horn of Africa from the Arabian Peninsula, glimmers in shades of dark blue, turquoise, and green.