Washington man faces prison for role in years-long operation to poach and sell 250,000lb of poorly understood creature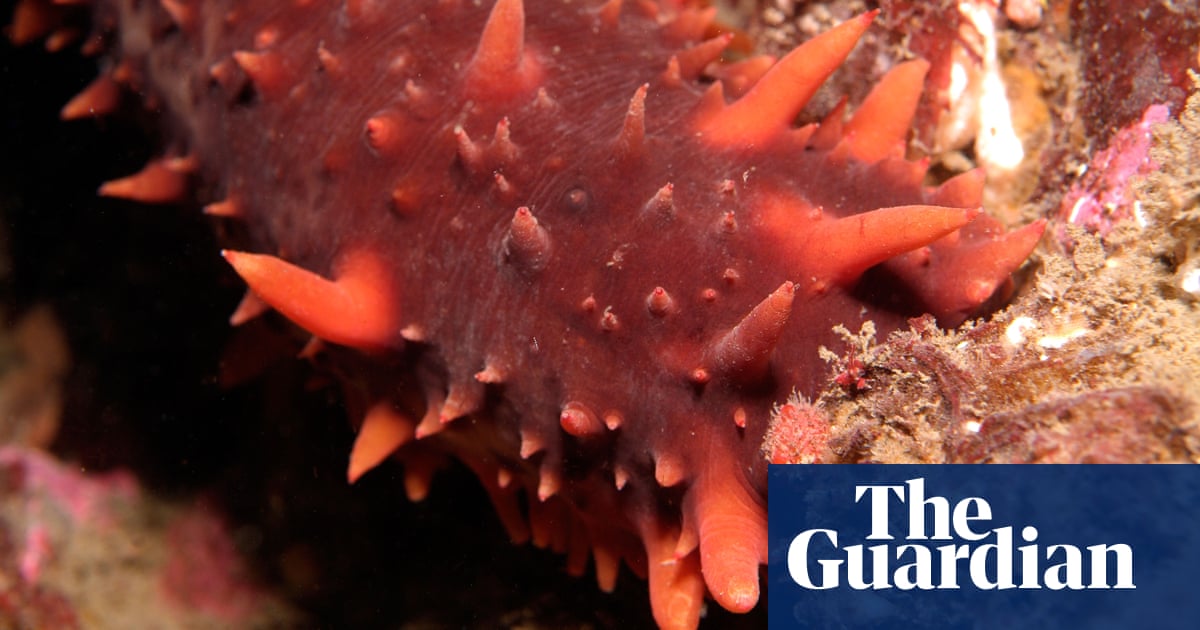 A Seattle-area fish processor who hoped to cash in on China's appetite for sea cucumber faces years in prison for his role in a $1.5m poaching scheme that rocked an already unstable fishery.
Federal prosecutors claim Hoon Namkoong led a years-long operation to poach and sell sea cucumbers as regulators were cutting the struggling Washington state fishery. Dozens of divers are also implicated in the poaching ring. Namkoong bought at least 250,000lb of stolen sea cucumber taken illegally from waters once rich with the echinoderms.
A leading US sea cucumber wholesaler, Namkoong made millions selling to buyers domestically and in China, where demand has spiked for sea cucumber. Namkoong, 62, faces up to two years in prison when he is sentenced on Friday.
Sea cucumber is a luxury food and traditional medicine in China. Demand for them has risen as Chinese incomes have grown, and the inflation-adjusted price paid to fishermen has more than doubled since the early 1990s. Sea cucumber stocks are under threat globally as fishermen dive to meet demand.
"My old boss says they make a really good clam dip," joked Hank Carson, a Washington department of fish and wildlife research scientist who studies and manages the state sea cucumber fishery.
Cousins to the starfish and sea urchin, sea cucumbers are prized for the five bands of muscle cocooning their gooey centers. They are collected by divers linked to the surface by hose, then split and drained at sea. Processors like Namkoong buy the gutted cucumber, which is then dehydrated for sale.
Sea cucumber stocks in Washington fell dramatically during what Carson described as the fishery's "gold rush" in the late 1980s and 1990s. In a pattern repeated in fisheries worldwide, Washington's sea cucumber harvest – once America's largest – ballooned to an unsustainable level before fears of a collapse prompted regulation to protect the poorly understood creature.
"They're really mysterious animals," Carson said. "For being such simple creatures … they're really bizarre."
Read more: www.theguardian.com