The Observers film critic introduces his 10 best movies of 2019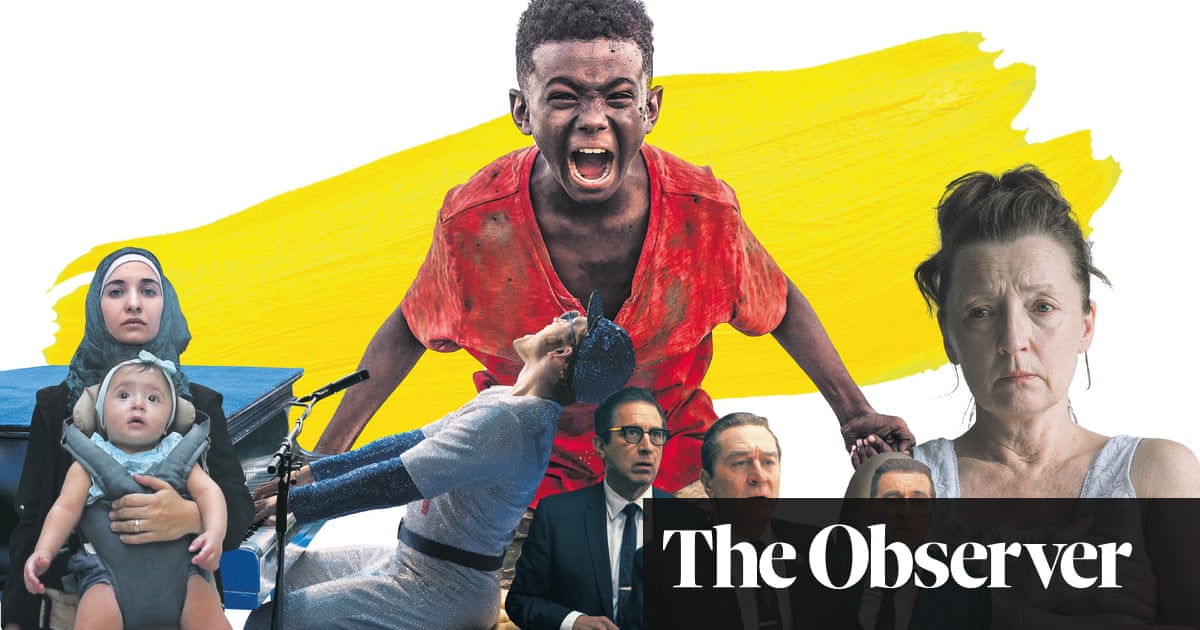 2019 was the year that Netflix movies came of age, and ageing actors were stimulated young again. At the 91st Oscars in February, the bland Green Book beat the superior BlackKklansman to the best scene awarding, although Spike Lee won his first competitive Oscar in the adapted screenplay category. Rami Malik scooped best actor for his portrait of Freddie Mercury in Bohemian Rhapsody , but best actress Olivia Colman ( The Favourite ) theft the evening with one of the funniest and most self-deprecating acceptance speeches ever( complete with raspberry-blowing ).
More significantly, Alfonso Cuaron's Roma won for cinematography, direction and best foreign language movie, despite naysayers' complaints that Netflix-backed movies were essentially made-for-TV cinemas. That attitude is now history: in the forthcoming awards season, the platform has several contenders, including Noah Baumbach's Marriage Story and Martin Scorsese's The Irishman .
The Irishman marked a watershed moment for" digital de-ageing", with innovative technology letting Robert De Niro, Al Pacino and Joe Pesci to play characters much younger than themselves. We've seen de-aging elsewhere( from Captain Marvel to Gemini Man ), but never this unobtrusively. Alongside the release of its first original animated feature, Sergio Pablos's Klaus , Netflix also picked up distribution rights for I Lost My Body , which made history where reference is took the top prize in the Critics' Week section at Cannes in May. More family-friendly releases- Frozen II , Toy Story 4 and a weirdly photorealist rehash of The Lion King – may have dominated the box office in 2019, but I Lost My Body was my favourite animated movie of the year.