Theyre home to one of Spains finest beaches, but have no automobiles , no hotels and visitor numbers are strictly limited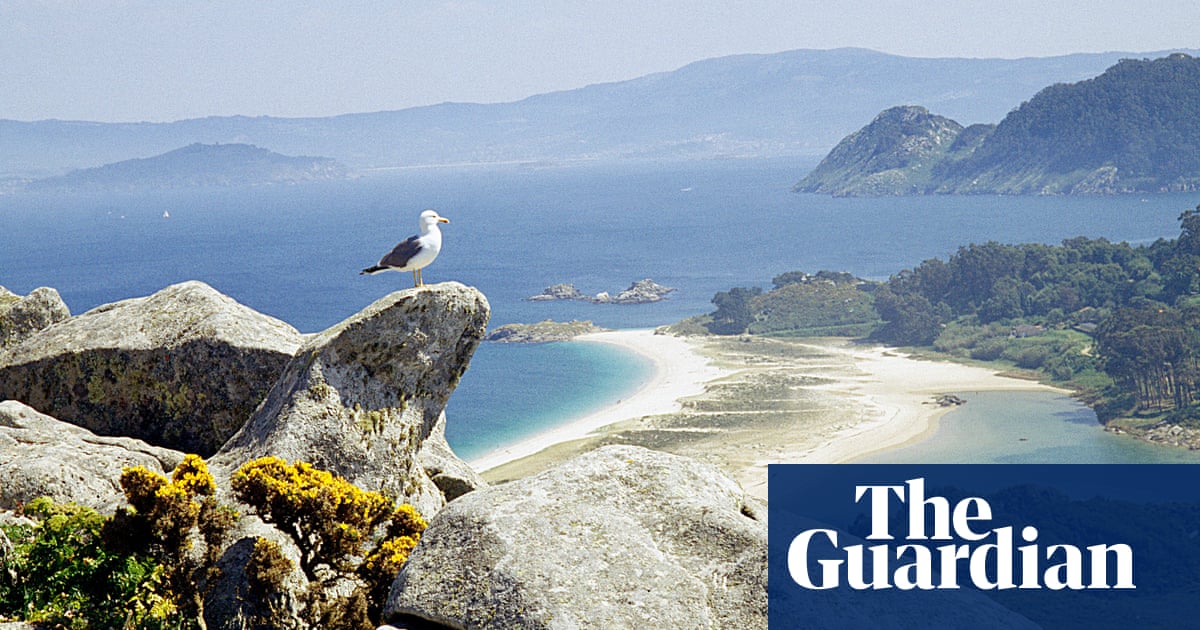 As with all the best adventures, we never actually intended to go to the Islas Cies. The beaches of northern Galicia were our destination. Well, they were until my spouse clicked her weather app and assure blanket rain for a few weeks. Suddenly we weren't running north after all.
Travelling up from Portugal, we had got as far as the industrial port city of Vigo, which has a sunnier climate than northern Galicia. Without lag, we hit the internet in search of a plan B. One alternative kept popping up: the Islas Cies( Illas Cies in Galician) off the west coast. The images seemed amazing: crystalline water, tree-lined coasts, forest-covered mountains and white beaches.
All the same, I wasn't convinced. For one, I had never heard of them. Second, was a near-uninhabited archipelago in the Atlantic Ocean really where we wanted to spend our vacations? There were no autoes , no nightlife , no hotels and nothing to stop my children landing up in Newfoundland should they happen to get swept out by the tide.
In the end, it was the children( we have two boys, aged 9 and 10) who decided for us. Legend has it that the fleet of Francis Drake( still called " the pirate Drake" in these components) used to hide out in the archipelago's secluded coves. There's even talk of buried plunder. So these are real-life treasure islands, basically. Once they were aware of these salient facts, there was no question: we were going.
As if to get us into the buccaneering spirit, an angry squall was blowing as the ferry left the Bay of Vigo- the set of a chapter in Jules Verne's Twenty Thousand Leagues Under The Sea. After a bumpy 40 -minute ride, the islands came into view.
For once, it seemed the images on the internet had not been subject to any decoration. Even under that first afternoon's leaden skies, the Cies' natural, untamed beauty was undeniable. The good weather soon returned and for four glorious days we simply sit back and lapped everything is up: bathing in the oceans and seas, playing on the sand, napping in the shade.
Enchanting as the islands certainly are, their magic does not lie in their natural assets alone. Yes, the scenery is stunning. Yes, it feels like a troupe of cutlass-wielding pirates could land on the beach any minute. But what also induces the Cies islands stand out is they way they have been organised as a holiday destination: to my mind, they are a world-class example of eco-tourism done well. So what's their secret?