International prize goes to US designer who was worried about using bike-hire schemes without a helmet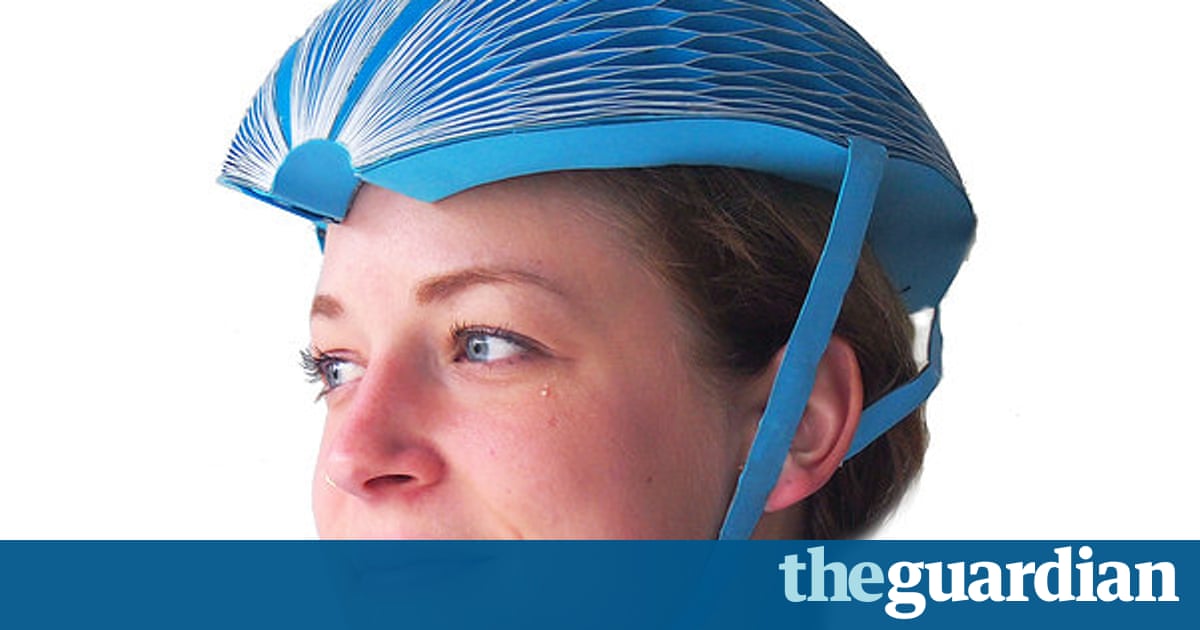 The inventor of a foldable bicycle helmet has won a 30,000 prize to take it towards commercialisation.
The EcoHelmet is the brainchild of Isis Shiffer, a 28-year-old designer and bike enthusiast from New York who came up with the idea after she began using city bike-hire schemes but was worried about cycling without a helmet.
It just occured to me that there was an infrastructure gap here. We have these fantastic [bike-hire] schemes all around the world and if you want to wear a helmet you either have to bring your own or spend quite a bit of money, Shiffer told the Guardian.
Her solution the folding helmet, based on card has been crowned the international winner of this years James Dyson award, having already won the national prize in the US.
Across 22 countries, prizes are awarded to university-level designers and engineers for innovative solutions to conundrums, with previous winners of the international award including a robotic arm, fishing nets that do not trap endangered species, and an inflatable incubator for premature babies.
Read more: www.theguardian.com