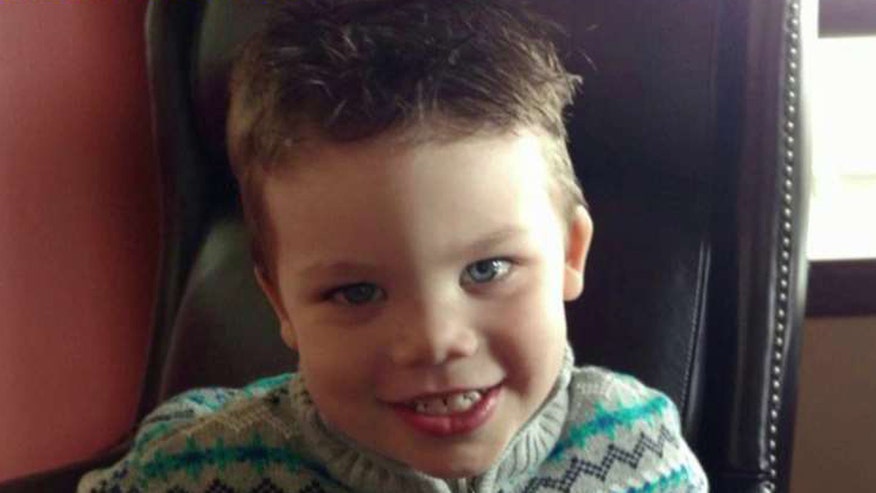 OMAHA, Neb.- The parents of the toddler who was killed by an alligator at Walt Disney World in Florida say they will always remember their sweet little boy.
Melissa and Matt Graves spoke to a group of several hundred people gathered at a high school football stadium Saturday to remember Lane Graves on what would have been his third birthday, The Omaha World-Herald reported.
Lane died June 14 after an alligator pulled him into a lagoon at Disney's upscale Grand Floridian Resort. He was gathering sand for a sand castle when the gator bit his head. The final report on his death said the boy died from a crushing bite and drowning and that his dad reached into the alligator's mouth to try to save the boy.
After Lane's death, Disney stimulated changes to restrict visitor contact with alligators on the property. Fences and other obstacles were built around some of the lakes, and "No Fishing" signs were installed around waterfront areas. Disney World also restriction angling to excursions.
Melissa Graves said the family wanted to celebrate Lane's "first birthday in heaven."
"You'll always be Mommy's loving, sweet, newborn son . … We miss you, buddy, and we miss those hugs and kiss, " Melissa Graves said.
Matt Graves told Lane's life brought pleasure to the family.
"My wife will tell you those are the happiest days of her life, and I couldn't agree with her more, " he told. "Happy birthday, buddy."
He also said he appreciated all the support the family received from the community after Lane's death. The household also has a 4-year-old daughter.
The crowd wore blue shirts and released blue balloons into the air.
Matt and Melissa Graves offered M& M cookies because they were Lane's favorite treat and handed out small silver crossings with blue ribbon attached to a prayer card.
The Graves have said they don't plan to file a suit against Disney World.
Read more: www.foxnews.com