Conservationists are battling to save the 700 -mile Mesoamerican Barrier Reef in the Caribbean suffering the effects of mass tourism and global warming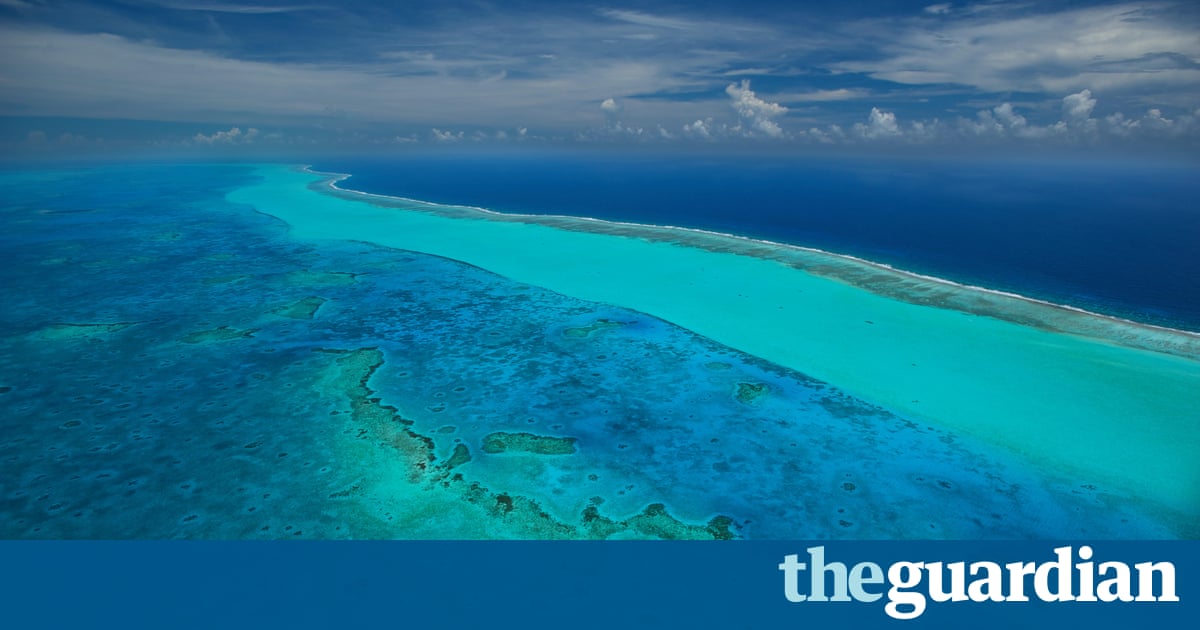 The Mesoamerican Barrier Reef is the largest hurdle reef in the western hemisphere- an underwater wilderness stretching over 700 miles along the coasts of Mexico, Belize, Guatemala and Honduras.
One of the most biodiverse ecosystems in the Americas, the reef is home to a dazzling variety of coral and more than 500 species of fish, and provides a livelihood for more than a million people. But now, a combination of mass tourism and poor waste management has left the reef increasingly vulnerable to climate change, placing this natural wonder in serious trouble.
" Throughout the Caribbean, we have seen a massive decrease in coral coverage ," says Michael Webster, executive director of the Coral Reef Alliance, a nonprofit organisation that works on reef preservation in Honduras." Whereas we might have had 60 -7 0% coral coverage in the past , now it's down to 5-10% in places ."
Now, the rapidly changing climate could stimulate the damage even worse." We're ensure these huge the differences in rainfall, temperature, weather ," says Amanda Acosta, executive director of the Belize Audubon Society, a nonprofit responsible for managing reefs off the shores of the Belize." In 2012, we had massive rainfall ," she says." Last year, we had no rainfall at all. And in the summer, the sea was as warm as a bath pan ."
The impacts of these rapid weather changes are already being witnessed across the reef system. Jesus Arias-Gonzalez, a researcher at the National Polytechnic Institute in Mexico, conducted a study of the entire region last year and procured 22% of the coral colonies presented signs of bleaching from elevated ocean temperatures. The bleaching could soon get worse: in September the US's National Oceanic and Atmospheric Administration began issuing coral bleaching alerts all along the Mesoamerican Reef. While cooler winter waters have since decreased alert levels, such warming events will likely increase as global weather patterns change.
Read more: www.theguardian.com