National Geographic Traveller love Donegal, and local people in an area struggling for jobs and worried about Brexit see only benefits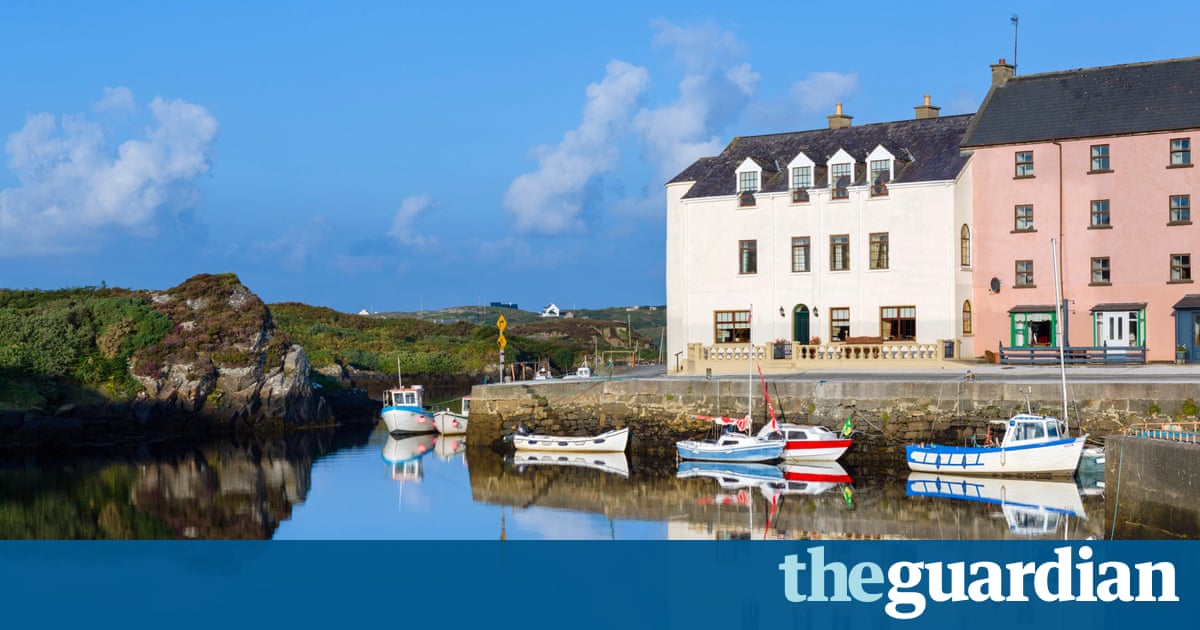 Mornings in Donegal can be so beautiful they take the breath away. Last week, soft pinkish lighting violated through early clouds hanging over Killybegs harbour, bouncing off the water of the port and into the upstairs windows of the Bay View hotel. Tourists enjoying their breakfast seemed down on angling barges festooned with Christmas illuminates and bathed in unseasonally warm wintertime sunshine.
It was moments like this that resulted National Geographic Traveller to conclude at the start of December that Donegal was the coolest place on the planet to visit. The magazine predicted big things for a district often overshadowed in tourist terms by better-known counties such as Kerry, and cities such as Dublin.
Its a warm-hearted place, but wilderness always feels just a stones throw off, said National Geographic Travellers UK editor, Pat Riddell. And it is wilderness, world-class wilderness. We think its due a big year.
The global renown of Donegal had already been enhanced by the presence of the Star Wars cast shooting scenes for episode eight in the franchise, out in December last year.
Inside the Bay View, general manager Tracey McGill said the coolest place on the planet epithet came as no surprise, but would help set the hotel, Killybegs and the entire county back on the tourist map: National Geographic Traveller were telling us something we already knew here in Donegal!
The 35 -year-old native of Ardara, a small town 10 miles to the north in this Irish-speaking region of south-west Donegal, said: Its going to be a great tool for us to marketplace all of Donegal. Because we are so far up north, we often lose out to places like Kerry in the south-west. More foreign tourists go there than would come up here. This accolade will increase interest all over the world in what Donegal has to offer as well.
In my opinion it is all about the people. I genuinely believe that we have more time for tourists and visitors compared with other places. We are already ensure an increase in interest in the Bay View since the article appeared, and we are hoping that when the season begins for real in March, there will be a big upsurge in visits.
Read more: www.theguardian.com